Richard Buckminster Fuller > Credo: "Do more with less"
Urban Solar Audio Plant / USAP is solar-powered WLAN controlled multichannel sound-installation-system for Public Space. It is mobile and based on continuous development.
USAP is an audio-technological meta-sculpture.
Our aim is to bring a different sound into the world. Using our innovative technology we perform at urban spaces as well at suitable buildings, either temporarely or constantly. We will provide individual solutions for every location.
In june / july 2014 USAP was presented the first time in Berlin.
12-channel compositions and soundscapes were premiered at different urban locations via the unique USAP technology.
Within an open call composers from all over the world were invited to realize
own electro-acoustic compositions to be performed by USAP.
52 composers from all over the world did submit their works.
We travel with our mobile, multichannel loudpeaker-column-park europe-wide and transform different urban places into wide-spread "listening parks". We offer workshops, where we explain our system and develope USAP-specific production and composition. Our work has built an interdisciplinairy bridge between science and art in permanent cooperation with research institutes, sound artists, musicians and other actors of performing arts.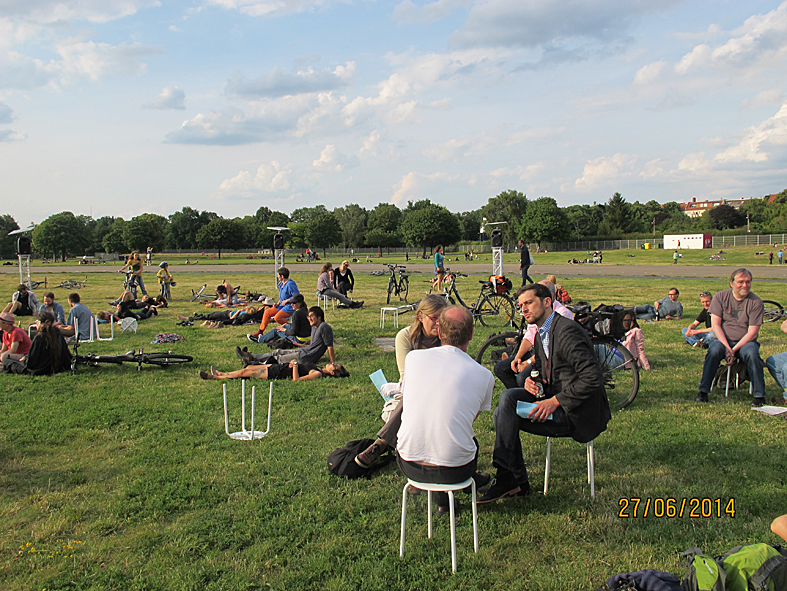 Foto: USAP