In june / july 2014 USAP was presented the first time in Berlin. Cooperation partner was C60 COLLABORATORIUM Berlin. 12-channel compositions and soundscapes were premiered at different urban locations via the unique USAP technology: at Aufbauhaus / Moritzplatz within the Fète de la Musique, at Tempelhofer Freiheit and at
James-Simon-Park / Berlin Mitte. Within an open call composers from all over the world were invited to realize own electro-acoustic compositions to be performed by USAP.
52 composers from all over the world did submit their works. It was a celebration of Sound Art in public space. Several composers were on location. Many many thanks to all who were involved.
All composers HERE
USAP Programm folder Berlin HERE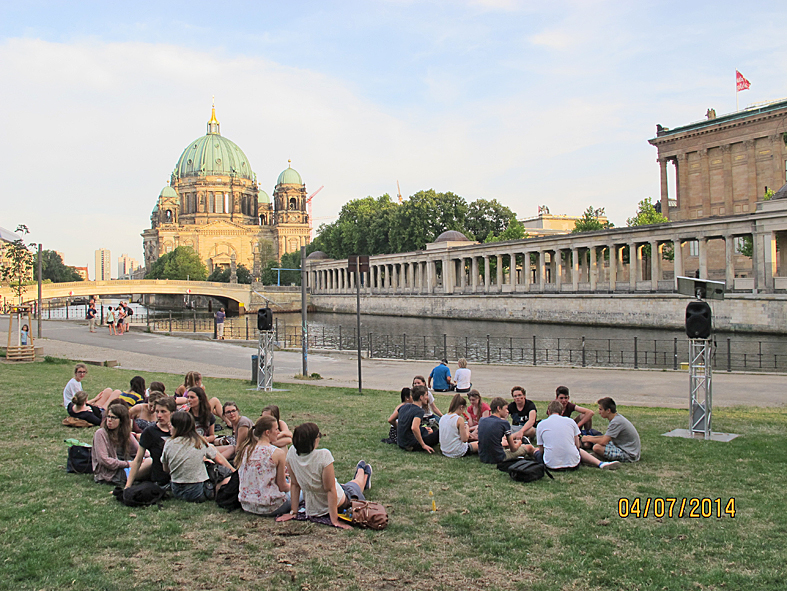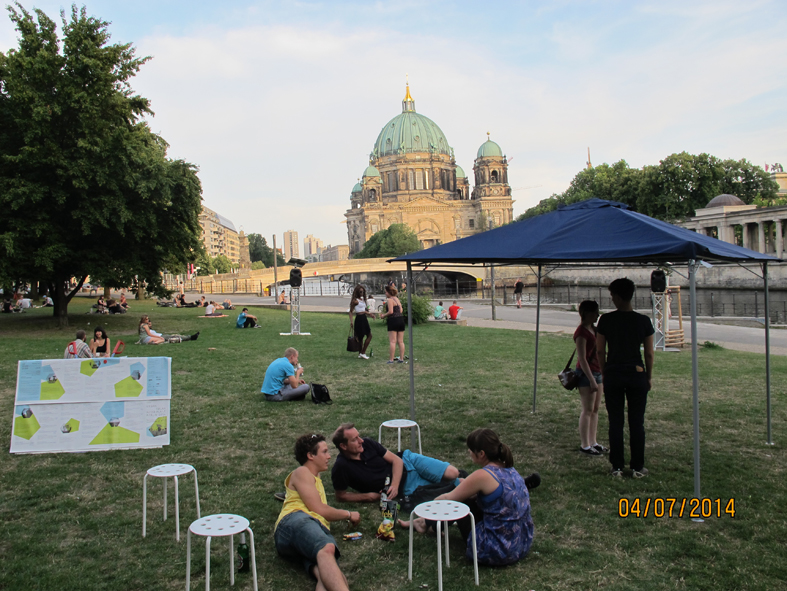 Some shots from USAP Flying-Audio-Relaxing-Space at Tempelhofer Freiheit.
So cool!! 50 composers mesmerized this very special place (the former Berlin airport with its incredible width of space) each with a totally different compositional conception. Hundreds of people entered the circle and were flashed immediatly. Some stayed for hours without a move.
An ecological Stonehenge of sound – 3 days were much too short.
Aufbauhaus was great!!! First time we implemented the system into architecture.
The third dimension vertically! "Die Berliner Hängung" – and an unbelievable variety of spatial highly elaborated compositions from all over the globe. Thanks to Aubau Haus Team / planet modular, Just Music (for workshop space) and Holger Schulze (Sound Studies Lab). Thanks to all composers. Thanks to Sven!
There was a tiny rectangle of sky but we did not use our socket battery charger.
We played around 19 hours. This is remarkable (!!!) ….to be continued.